The Importance of Trend Data in Reporting, Project Controls
and Field Execution
The amount of data available to stakeholders today is priceless to reporting, project controls and field execution teams. Decision making is more informed than ever before, and teams are capable of being more analytical now than they have been in the past.
But where we see the most powerful set of data is when individual data points can be used in conjunction to produce trending or past data performance. When data can be transformed into trend data analyses, like past cost, then productivity factors can become more informative for field execution and project controls teams, or when being utilized in reporting. These include schedule performance index (SPI), cost performance index, incremental burn rate of work hours and quantities and craft ramp-up factors. Not only do standard reports become more informative, but data can be analyzed and transformed into new reports that were previously unavailable, all with purely single data points for stakeholders to utilize.
In this discussion, we are going to look at some of the impacts trend data has on different functional groups that are found in organizations and on projects. Those functional groups include reporting, project controls and field execution.
Trend Data in Reporting
Reporting evolution, especially in the construction industry, continues to grow and become an important function of organizations and the projects on which they are stakeholders. With increased importance has come a higher emphasis on data and data needs. Organizations have moved away from storing data in filing cabinets to repositories that provide them with a way to access, analyze and act on information that is derived from this data. With the advancement of data storage and the ability to mine this data efficiently comes the ability to report on trend data results and overtime give stakeholders a more in-depth look at a larger picture.
A simple example would be SPI. Each reporting period, a data point (shown below) is created that can give stakeholders the status of a project as ahead, behind or on schedule: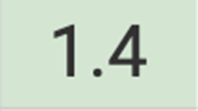 With the ability to introduce trend data into the SPI reporting, stakeholders can get an idea of performance over the to-date period on a project (as illustrated below):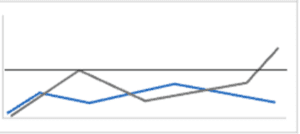 When looking at this from a "analyze and act" perspective, this gives stakeholders the ability to view if the job started strong and is on a downward trend or perhaps if the job started out poorly due to unforeseen circumstances but has gradually improved over time.
Trend Data in Project Controls
From a simple example of how the reporting function of an organization benefits from trend data, project controls has advanced incredibly by adding trend data to its toolbelt. Project controls groups are constantly improving, refining and analyzing data to produce tools that allow stakeholders to have a grasp on project health and make meaningful, results-driven decisions. Another significant item in the project controls toolbelt is earned value. Earned value has improved immensely with the use of trend data.
And one of the more impactful improvements is the use of new reports that rely on trend data to be compiled. A good example of reports that have become used commonly by stakeholders and project controls groups is the "Time and Space" report (as illustrated below):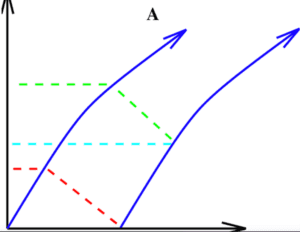 This report tracks the percent complete of different phases of a project (design, procurement, construction, start-up and commissioning) against each other. They are typically used on design-build contracts to compare the design phase against the construction phase. This not only tells stakeholders on a project if their design phase will be able to continue to support construction but, looking at past project trends, the project team will have the ability to plan when construction should begin so that they can be confident design will be able to support construction.
Trend Data in Field Execution
Field execution requires a level of detail from data that provides them with reporting that can give them actionable project items efficiently. The detail level needed from data has become more readily available the further the construction industry steps into the technology realm. As data points become more readily available, project teams are given the opportunity to provide reports that give field personnel the data needed to improve operations and results. A prime example of a data point is burn rate.
Burn rate gives operations the data on how much quantity they installed in a certain time period.  As the industry matures digitally, project teams are more able to capture burn rates done to at least a daily level. This provides operations a wholistic look at how their crews are performing from the beginning of an operation to a certain point in time, whether that is a specific milestone or job to-date. This gives field execution teams the ability to truly understand the trends that can be identified in their operations. These may include the amount of time it takes operations to get through the learning phase when starting out on a project, or the most efficient crew size for a specific operation.
All stakeholders on a project are exponentially benefited when they can compile, analyze, report and act on accurate data. When this data is applied through trends, the information becomes much more reliable and efficient when communicating a message, and so, more actionable. As the construction industry continues its journey into the technology realm, stakeholders on a project will see more and more benefits and will enjoy more and better solutions to add to their toolbelts.
Ready to take a deeper dive? InEight can help get your projects where they need to go and help you create a solution that matches your needs while leveraging your teams' existing strengths. Let us show you how.
Sign Up For our

Monthly Blog Newsletter
Thanks for contacting us. A member of our team will follow up with you shortly.