Women in Construction:

Why the Time is Now
The demand for highly-skilled construction labor — particularly those who are savvy and comfortable with technology — continues to grow. And women are stepping in, not only to fill gaps at all levels but to bring their own unique, profit-boosting perspectives and skills in the process. With McKinsey & Company repeatedly reporting that the most gender diverse companies are 25% more likely to achieve above average profitability than their less diverse competitors, the future is clear: women are critical to the success of not only individual construction companies, but the industry at large.
And it's no different for InEight as a leading construction project management technology provider. After all, our boots have been in the mud and dirt right along with our customers', and many of those boots belong to women.
To better understand the female experience in our industry, we sat down with several of our own people to hear their journeys and perspectives as well as their advice for women thinking about making construction their career choice — and why there has never been a better time than right now.
A Fresh Strategy: Brandi Heffner, Director of Product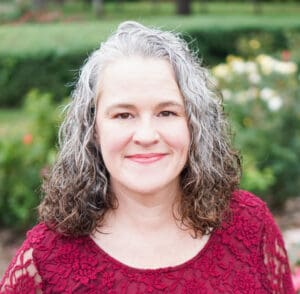 As a director of product for InEight, Brandi Heffner's main job is to strategize how to improve construction technology tools and processes and coordinate with other departments to ensure that InEight delivers a world-class solution. But landing in construction was not always her goal.
"Actually, it wasn't anything I ever thought I would do," she says. "But back when I started, there was a construction company that came to town, and they were rebuilding the highway for the Olympics. I thought, 'I want to be a part of that. How can I do that?'"
Heffner got right to work on her new-found dream, securing a position in document control with a local construction company. Through that position, reading through the paperwork, hearing everybody talking and learning about the exciting things that they were building, Heffner got hooked quickly.
"And because the industry changes so much, there were many new opportunities that opened up year after year, too. So, I was able to participate in a lot of those roles as well," she recalls.
Thinking about her experience in construction technology, Heffner's come to some conclusions about how women's roles have evolved, and why now is such a prime time to get involved.
"I think the areas in science, technology, engineering and math, or S.T.E.M., are becoming more available for women, more attractive them," she explains. "The technology really helps bring women into construction as well because it's no longer looked at as purely a physical labor kind of job. Now we can bring women into construction by showing them that it's normal for them to be here and how successful they really can be."
Shifting Gears: Megan Siefker, Client Success Director

With a bachelor's degree in construction, Megan Siefker began her own journey in the industry fresh out of college. She started as a field engineer, then moved into the role of superintendent overseeing mechanical and structural crews before being promoted to project engineer and eventually, transitioning into startup and commissioning. During that time, she learned a lot about what makes crews successful and the factors contributing to peak productivity.
Armed with that experience, today, Siefker helps InEight clients improve their own project performance as they transform their businesses through construction technology.
As someone who has accomplished so much in construction at such a young age, Siefker actively encourages other young women to enter the industry which, in her view, is rich with opportunity.
"I would recommend the construction industry to anyone," she says. "It's very dynamic, and ideal for someone who likes to be hands-on and do different things every day. I just love the fact that you can go for a walk on a jobsite and see your work being built. You get that tangible measure of success that your work is building a power plant or highway or commercial building. That's a really good feeling. It's something not many industries can say."
Globalizing Support: Elia Burgueño Rayo, Customer Success Manager, EMEA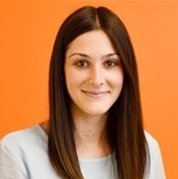 Serving previously as lead Solution Engineer (SE) for Veidekke, the largest construction and civil engineering company in Norway and fourth largest in Scandinavia, and holding degrees in building construction and architectural engineering, Elia Burgueño Rayo understands the frustrations of the industry, inside and out.
Originally hailing from Barcelona, Spain and currently in Amsterdam, Burgueño Rayo is responsible for developing customer relationships throughout EMEA, working closely with prospects and customers from pre-sales to services delivery. She ensures customers are satisfied with the services they are receiving and resolves any areas of improvement. In addition to her current role, she has served InEight as an SE and Technical Execution Specialist, giving her deep expertise at the company.
"In my experience, what really happens concerning construction technology is that companies try to find a solution that helps them from beginning to end for a project, and that is challenging," she says. "Here at InEight, we try to solve this by providing a platform that unifies and integrates processes together, all in one place."
A Real Connection: Natalie Takacs, Product Manager, Connected Analytics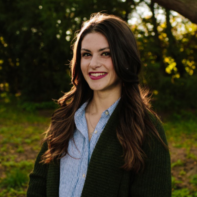 Natalie Takacs spends her time building and fine tuning the Connected Analytics roadmap at InEight. Her enthusiasm for data and analytics began in college. While working on a research project, she discovered how powerful capturing and drawing insights from data can be. "Collecting and analyzing data allows you to ask questions and see problems and solutions from a different perspective, leading to endless benefits to be realized," she says.
She started at InEight in 2018 after supporting multiple company-wide reporting initiatives at Kiewit, one of North America's largest and most respected engineering and construction organizations, as part of the Technology Group. Helping users to eliminate multi-step, manual processes to save time and gain efficiency is one of the reasons Takacs loves the reporting and analytics space.
"Technology, let alone construction technology, was never an avenue I imagined I would pursue when I was in school," she explains. "Growing up, jobs in technology weren't popular and women weren't often portrayed in construction. I firmly believe it is important to embody the representation you believe your industry is missing. Hopefully, you will inspire someone to explore your space because you represent something they strive to emulate."
Pushing Boundaries: Catie Williams, Vice President, Product Development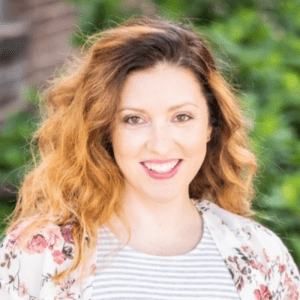 Catie Williams focuses every day on solving challenges for contractors, owners and engineers with data and analytics. Prior to joining InEight, Williams worked for Kiewit for nine years, where she started her career in construction technology as an application developer.
Her passion for reporting and data was quickly realized in 2010, when Williams was part of a company-wide initiative to move to a centralized ERP system.
"As a woman in a traditionally male dominated field, I have been really fortunate to work with amazing, strong women in leadership who are also excellent mentors. They have had a significant impact on my career, having helped hone and sharpen my strengths, as well as help build my courage and confidence to lead," she explains.
But that strong foundation doesn't happen by accident. "It is important for women to foster an environment of support for other women, building each other up, advocating and encouraging women as they grow and rise to leadership roles," Williams says.
As demand for highly-skilled labor expands, all indications are that more and more women will continue to choose construction as their career path. Those companies that recognize this fact now will be able to proactively attract and retain today's best and brightest women in construction, bolstering their bottom lines and strengthening our industry at large.
Resources: Opportunities and Organizations for Women and Girls in Construction
Several organizations and companies around the country host daytime events or week-long camps for those interested in learning about the trades, plus active efforts to encourage them to pursue S.T.E.M. classes that can expand their technical horizons.
Build Like a Girl


Sponsored by Miron Construction, this free annual event TREATS 7th-10th grade girls to a day-long construction experience in Wisconsin.

Rosie's Girls


This Vermont-based program teaches middle-school girls' basic knowledge about the trades as well as social "power skills."

Tools and Tiaras


Inspiring and mentoring girls from elementary through high school, as well as women, who want to learn about construction through camps, chapters and workshops.
Sign up for our monthly blog newsletter today and stay up to date on the latest industry news.
Sign Up For our

Monthly Blog Newsletter
Thanks for contacting us. A member of our team will follow up with you shortly.