InEight Wins Best Feature Set Award from TrustRadius
InEight's integrated platform transforms the way contractors, owners and engineers manage construction projects. Our field-tested solutions help project stakeholders get the real-time information and insights they need to minimize risks, improve operational efficiency and control project costs, which all lead to proven project certainty. Learn more below about some of the key features that are helping over 575,000 users and more than 850 customers worldwide realize better project outcomes.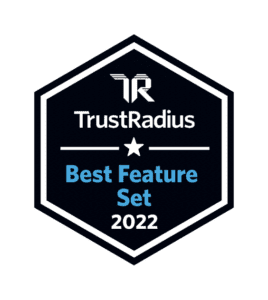 Schedule, Risk & Design
InEight Schedule supports your full planning needs from pre-planning, CPM, 90-day look ahead, 3-week look ahead, to daily planning – all in one solution; aligning each with the unified plan.
Estimating & Project Cost Management
InEight Estimate gives you the confidence that your jobs can be built for the budgeted cost using your historical data, allowing you to easily analyze and compare estimates with estimates created for similar scopes of work.
InEight Control's automatic earned value management tracking and live forecasting allows companies to identify trends, make adjustments and resolve issues during a project.
Document Management
InEight Document's comprehensive workflow makes it simple to access, review, approve, respond and distribute RFIs and submittals.
Connected Analytics
InEight Report generates reports from custom dashboards, automatically distributing the latest data, empowering stakeholders to make more informed decisions.
InEight Explore's custom dashboards and mobile functionality provides access to key portfolio analytics and real-time field updates resulting in better forecasts and risk management.
Capital & Contract Management
InEight Change's mobile platform allows field crews to create issues on the job site and assign them directly to contributors.
InEight Contract allows you to process change orders against the contract and maintain a living history for each change.
Field Execution Management
InEight Plan's work packaging module breaks down the work and gathers all needed information such as: drawings, specifications, safety requirements, quality requirements, productivity goals, etc. and makes it available for field teams in a central location.
InEight Progress leverages a user-friendly mobile application to track real-time progress in the field and communicate it back to the office with detailed daily reports, streamlining payroll entry and productivity tracking.
Safety, Quality & Commissioning
InEight Completions automatically associates each raised issue to a work item, allowing you to spot issues immediately within a transparent repository of equipment, facilities, contractors and systems.
InEight Compliance stores the data from standardized safety, quality and compliance forms in a central location, making it simple to access data, compare between projects and prepare for turnover.
Virtual Design & Construction
InEight Model consolidates your disparate designs into a single model where you can cross-reference measures with supporting design documentation and then build your takeoffs directly from the model.
FIND OUT FOR YOURSELF WHY INEIGHT
GETS GREAT REVIEWS